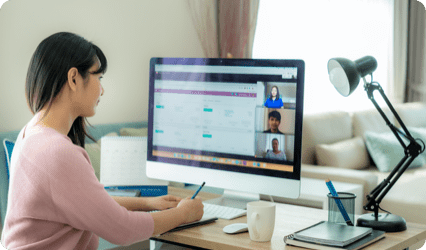 Zero Trust-based comprehensive Work-from-Home solution
With unmatched data protection features, Accops provides end-to-end work-from-home solutions comprising Zero Trust-based Secure Access Gateway, Virtual Applications, VDI and Identity & Access Management and helps businesses mitigate security concerns & ensure business continuity.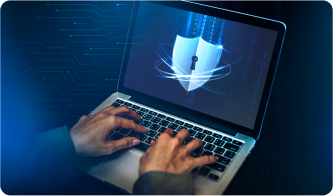 Two-factor authentication for 3rd party VPNs
Most VPN solutions provide secure connectivity but do not come with built-in, strong two factor authentication and contextual access features. Accops HyID enables adaptive risk based multi-factor authentication and device context security. Accops provides multiple integration points including RADIUS, SAML and LDAP proxy. Accops HyID also provides detailed audit logs on who accessed what, when & how and protects corporate resources from unchecked access by privileged users.
Accops Virtual Office with complete data protection is now available
Ditch your physical office space and get a Virtual Office in Azure cloud with a complete pay-as-you-use model. Powered by Microsoft WVD, Accops Virtual Office is customizable to suit the different needs of SMEs. Built-in audit trails & strong DLP features which block copy-paste, print-screen, screen-sharing, data download, printing and restrict user internet access, ensure complete data protection.
Bajaj Life Allianz Insurance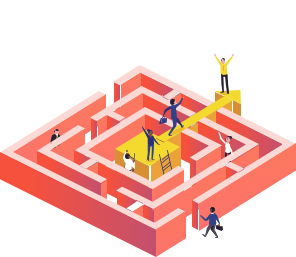 Single stop shop for all remote work needs.
Simplified, integrated, easy to manage.
Reduced TCO, faster ROI.
Trusted by 600+ Enterprises & Government Organizations Around the World
Empowering Modern Workplaces Around the World